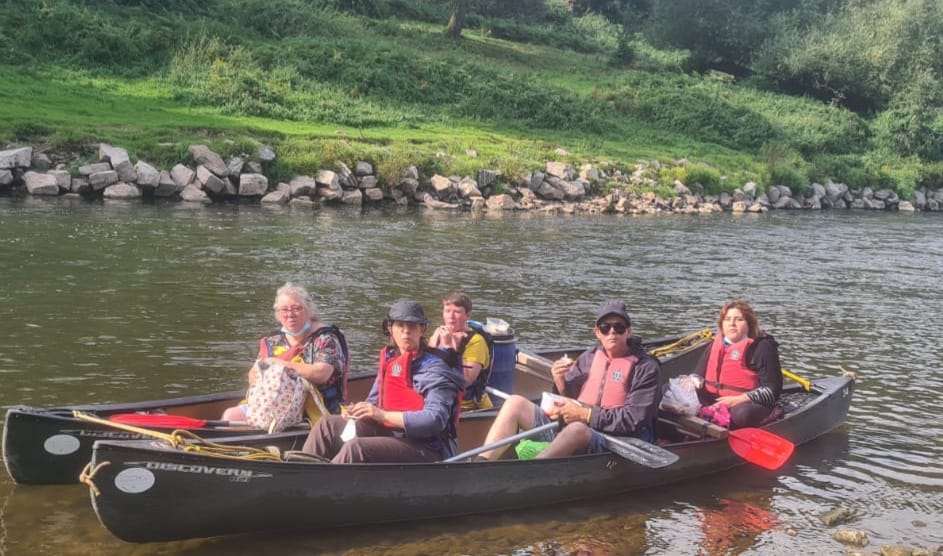 Our OWLS group had a fantastic trip down the Wye on saturday afternoon.
Thanks to Canoe the Wye, they enjoyed canoeing, giggling and getting rather damp.
Some had never been on a canoe before, others enjoyed something they never thought they could do again.
We are preparing this years OWLS activities, with ideas from our clients, they are in for a treat!
If you'd like to join our OWLS group, are of working age and have a sensory impairment, get in contact today. 01594827711, ask for Jackie, Natalie or Ann.
Do you have any unwanted Apple iPhones or iPads? If so, our technology class could make very good use of them. Many people experiencing sight loss find smart speakers extremely helpful, but unless you have the app installed on a smart phone, the speaker cannot be used to its full potential. If you have any unwanted iPhones or iPads you would be willing to donate, we ask that they are in working order and running IOS11 or above. If you are unsure whether or not your device can be used, we will be happy to check it for you. Thanks. We appreciate your support.
CAN YOU HELP FOREST SENSORY SERVICES
01594 827711.